Fijian Made – Buy Fijian Campaign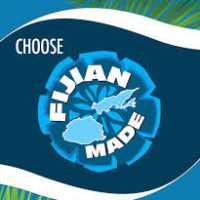 The Fijian Government in 2011 launched the Fijian Made-Buy Fijian Campaign. The Campaign is a national branding initiative of the Fijian Government. The Campaign promotes Fijian products and services in the domestic, regional and international markets. The Campaign is spearheaded by the Ministry, to promote and raise the profile of Fijian made products through branding and marketing strategies.
This Campaign supports Government's policy aimed at promoting the production and consumption of items, which can be produced or grown in Fiji. The overall objectives of this Campaign are to:
build a sense of loyalty amongst the Fijians to buy locally produced products to assist employment generation and the expansion of the manufacturing and agricultural sectors;
reduce the import bill and improve Fiji's balance of payment; and
position Fijian made products in the international markets to promote and strengthen our exports.
For licensing and more information, please visit: www.fijianmade.gov.fj