National Export Strategy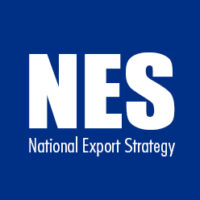 The National Export Strategy (NES) is a Fijian Government initiative, which aims to assist existing and new exporters in achieving competitiveness, value addition, export diversification and growth in targeted markets overseas. The Fijian Government will provide this assistance in sectors which have the growth potential, such as Forestry, Fisheries, Agro-business, Manufacturing, Tourism, Hospitality, ICT, Financial Service providers and Energy Development sectors.
The NES, over the past 13 years, has assisted 110 projects which has led to significant increase in export earnings, markets and employment in majority of the companies that have been supported.As announced in the 2019-2020 National Budget, the Fijian Government will continue to provide assistance to our exporters, overcome barriers to trade, maximize production, diversify products and secure new markets. This will contribute to increased exports, improved balance of payment position and foreign exchange earnings for the economy.
Companies on the verge of exporting that require assistance for product development and those indirectly contributing towards the value chain and development of exports in Fiji are also encouraged to apply. Eligibility for assistance will be based on the set criteria for this Scheme.
The Ministry encourages Micro, Small and Medium Enterprises (MSMEs) that are in the export business or those on the verge of exporting, to apply. The Ministry will assist interested MSMEs by providing advice on the criteria, application process and relevant documents that are required for the application.
Applications have closed on Friday 18 October 2019.
NES Policy & Criteria: NES Criteria for Funding 2019-2020 (click to download PDF)
General Assessment Process
Upon receipt of all applications, the Ministry collates and scrutinizes the proposals. Site Inspections and visits are carried out for those who applied for the NES Grant.
The Ministry prepares papers based on the site inspections carried out and the need of those requiring assistance under NES.
The NES Compliance Committee meets to discuss the proposals, the Ministry finalizes NES Committee's decision and key stakeholders are informed of the outcomes.