Prime Minister's National Youth Awards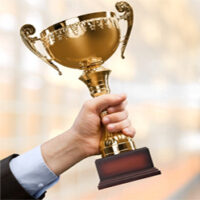 The Prime Minister's National Youth Awards (Awards) will reward young Fijians between the ages of 18 and 35 years, who have demonstrably excelled in different fields of developmental endeavors and social service.
The Awards will honour contributions made by young people to their communities and to the nation and will recognize the most talented young people in the fields of entrepreneurship, leadership, sports, sustainable climate adaptation,  music and dance, art & craft and other areas of national importance.
The Awards will also acknowledge contributions made by individuals and wider community organisations who have given stalwart service to the development of young people.
It is vitally important to embrace the positivity, strength and talent that exist among our youth and to offer positive encouragement as they continue to develop their individual and collective skills.
These young people are commended for their dedication to excellence and are held as role models to other youths.
The Awards will be conferred to deserving young people, who satisfy the following criteria:
* Between 18 – 35 years at the time of application.
* Be a Fijian National and resident of Fiji.
* a good character and in good social standing.