Assessment of the Economic Impact of Cruise Tourism in Fiji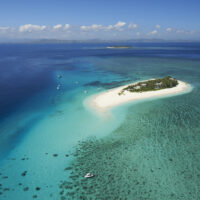 The Ministry of Industry, Trade and Tourism in partnership with the International Finance Corporation (IFC), launched a study that measures the economic impact of cruising in Fiji.
The study – supported by the Australian Government, quantifies the impact of current cruise visits to the Fijian Economy by assessing the potential direct and indirect impact of the cruise sector, its growth and investments required to support further growth in Fiji.
The research includes a cost-benefit analysis of the expansion of the cruise sector in Fiji to inform investment decisions by Government, donor partners and the industry. Environmental and social impacts of the development opportunities have also be considered as part of the analysis.
The study is a key deliverable of the Ministry under the Fijian Tourism 2021.