FIJIAN HOSTS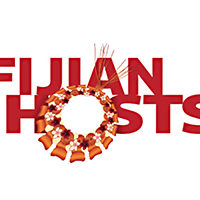 FIJIAN HOSTS is a customer service programme aimed at improving the interactions of service providers with their customers, with a focus on the border front line agencies.
Since September 2012, the Ministry has worked in partnership with key tourism stakeholders including the eight (8) Nadi International Airport agencies listed below to improve and enhance interactions between border staff and visitors through trainings.
Fiji Airports Limited
Fiji Revenue and Customs Services
Department of Immigration
Air Terminal Services
Ministry of Health and Medical Services
Biosecurity Authority of Fiji
Airport Security (currently Wormald Fire and Security)
The Border Police,
In 2017, FIJIAN HOSTS has expanded to other audiences such as tourism stakeholders in the Micro, Small and Medium Enterprises (MSMEs) sector with trainings which were offered in conjunction with other Ministry led projects such as the Fiji International PGA Tournament. This included volunteers and tertiary students conducting the International Visitor Cruise Surveys.
The Ministry, in partnership with the Fiji Higher Education Commission, is also working towards including basic customer service content in the tertiary level curriculum.