National Trade Facilitation Committee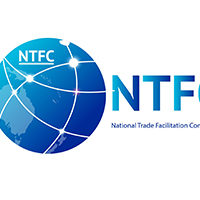 National Trade Facilitation Committees (NTFC) are important platforms for institutional coordination and stakeholders' consultation with balanced private and public sector participation. They enable the planning and implementation of successful trade facilitation (TF) reforms and the implementation of the World Trade Organisation's Trade Facilitation Agreement:
Read the agreement: https://www.wto.org/english/tratop_e/tradfa_e/tradfa_e.htm
The Fijian National Trade Facilitation Committee is a Co-chaired by the Chief Executive Officer for Fiji Revenue and Customs Services,
Mr Visvasnath Das and President of the Fiji Customs Agents and Freight Forwarders Council, Mr Ronald Dass. The Committee comprises of border agencies, private sector, development partners and civil society.